Your Home In Haiti
Bed & Breakfast
About Us
Your new home in Port-au-Prince, HAITI 
Gabrielle's is a family owned Bed & Breakfast centrally located 10 mins from the Port-au-Prince international Airport. Our dedicated staff makes sure every guests is catered to and feels at home ! We ALWAYS have special rates and we serve breakfast made fresh everyday! Gabrielle's is located in a SAFE and QUIET area with private and public transportation nearby. WIFI is always FREE !  Book your stay at Gabrielle's, on your next trip to #HAITI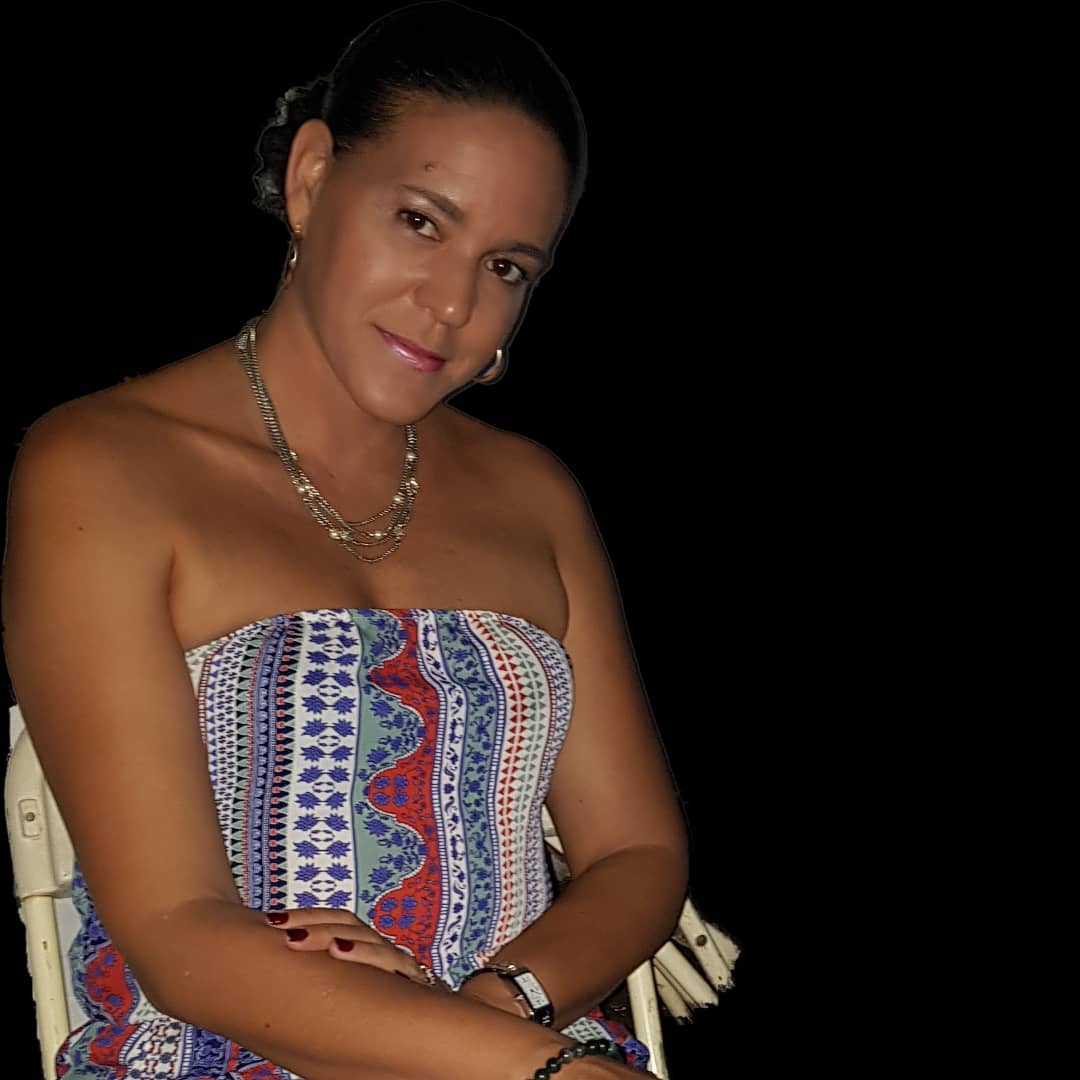 We make sure each guest feels comfortable and enjoy their stay. See you soon.
Regine, Your Host
Discover
Our Rooms
Our Rooms at Gabrielle's are spacious, clean, comfortable. Rooms are cleaned daily, WIFI and cable TV service is FREE. We offer local & international channels in all rooms. All rooms are equipped with fan & Air Conditioner. Door latch and bull's eye are installed in all doors.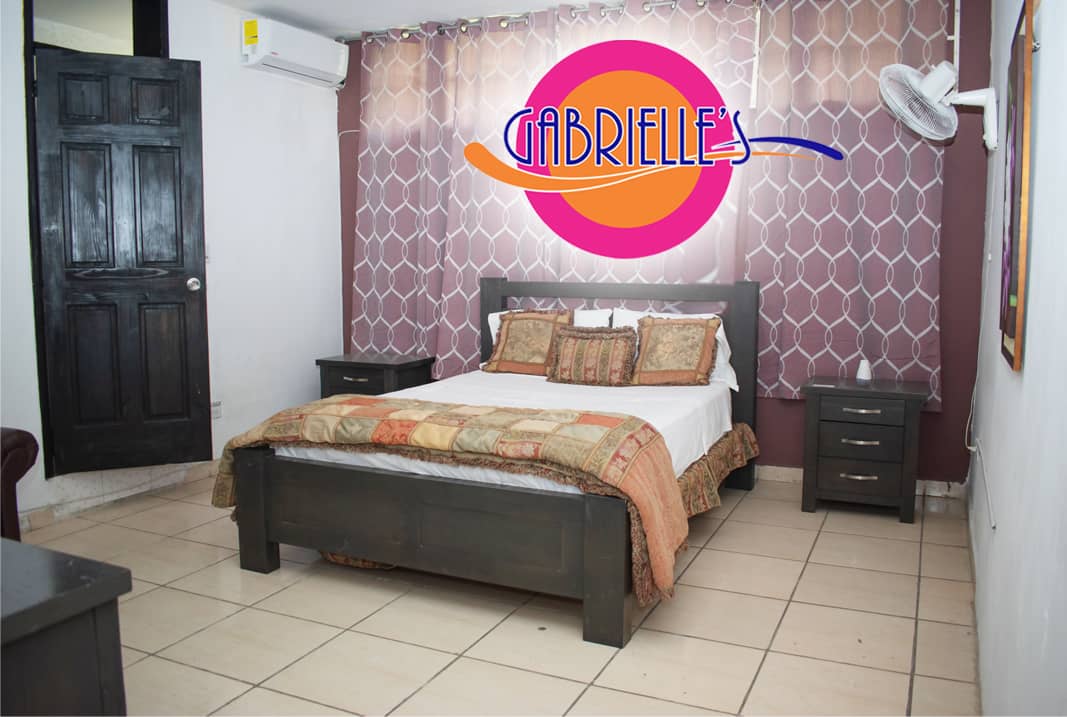 Deluxe Room
Large size room away from street noise, equipped with Fan & A/C, Flat screen TV with local & International channels.
Private Bathroom
One Queen Bed
Daily cleaning service included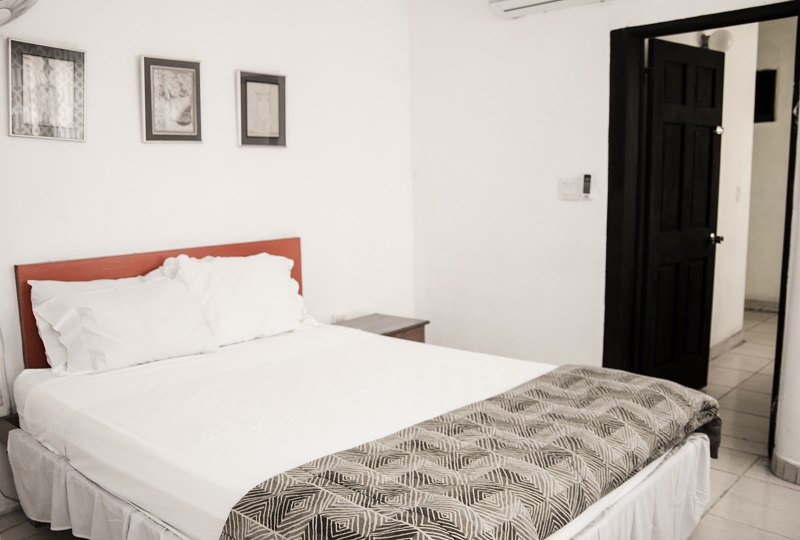 Budget Room
Comfortable and ideal for your business travel.
Private Bathroom
One Queen Bed
Daily Cleaning Service included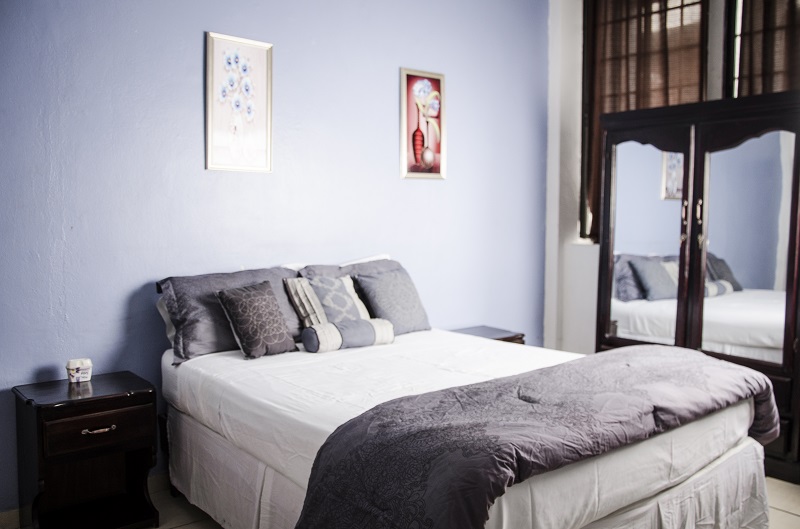 Standard Room
Ideal for your long term or short term stay
Private Bathroom
one Queen Bed
Daily Cleaning Service included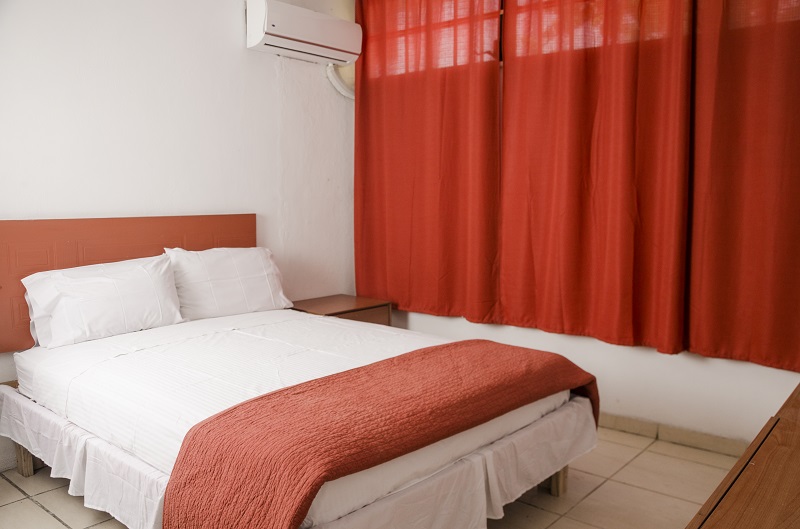 Economy Rooms
On the 2nd floor & away from street noise
Private Bathroom
One Queen Bed
Daily Cleaning Service included
Daily Breakfast Available
Breakfast is made to order and served hot everyday
Coffee, Tea, Water, & Cold Beverages
Our bar offers Snacks, alcoholic and non-alcoholic beverages all day.
Local Cuisine Upon Request 
Our staff will gladly cook you some exquisite local dishes.
"The staff was super pleasant, and they were very quick to assist me. I liked that fact that it was very peaceful stay. The location was very convenient, I really enjoyed my stay there."
Free WiFi
Internet access is wireless. Password is given upon arrival or available upon request 
Free Parking
Parking is in front of building. We are located in a safe and quiet street. 
Energy Options
Emergency generator, power inverter and solar panels are available to complement land electricity 
Air Conditioner
All room types are equipped with A/C Units and back-up wall fans 
No Smoking
Smoking is not permitted inside the building. A sitting area outside can be arranged.
Security
24/7 Security agent is on-site. All rooms have a door latch and bull's-eye 
Television
All rooms are equipped with flat screen TV. Remote is given at time of arrival
Cable
Cable channels are installed in all room types. Local & international channels for all ages
Checkin & Checkout
Guests are welcome to check-in starting at 11:00 AM (Please expect some delays during high occupancy periods). If you arrive earlier we will e pleased to store your luggage until your room is ready.
Guests will require to complete a Guest Registration Form upon arrival and present a valid ID. Guests must be 21 years or older to check-in without a parent or legal guardian. Your personal information will remain secure and will not be shared with a third party.
Guest are requested to settle their bill upon arrival for the full amount of their stay. We accept Visa, MasterCard or Cash in US currency or Haitian Gourdes (at our daily rate)
Guest are requested to vacate their room by 10:00 AM on the day of their departure. Later check-out can be arranged for a Fee, if room is available
Cancellation Policy
All room reservations have a cancellation policy unless otherwise noted. Any changes on packages and rates to your reservation must be done in accordance to management and must be pre-approved.
Reservations that are not cancelled before 7 days or arrival, and no-shows, are subject to a charge of one night's stay or more, plus tax. 
House Rules: Children
Children 12 years and older staying in occupied room, pay an extra charge per night.
House Rules: Food & Drinks
Although we would prefer that you eat your food brought in from outside in the Bar area, if you must eat in the room, please discard leftovers in trash. Staff is available to empty your trash daily, put trash bin outside and advise staff. We encourage cleanliness in order to avoid ants and other crawlers.
Water from tap is not potable, you will find complimentary bottles of drinking water in your room the day of your arrival. ,For additional supplies, additional charges will apply.
House Rules: Hazardous Goods
Bringing any hazardous goods, weapons, drugs, flammable objects are strictly prohibited.
House Rules: Damage to property
Guest will be held responsible for any loss or damage to the hotel property caused by themselves, their guests or any person for whom they are responsible
House Rules: Access
Your Room has a set of keys for your door and main gate to the building. Please keep these safe and take them with you as the front door may be locked on your return.
You are welcome to come and go as you please but if arriving late we do ask you to keep the noise down out of respect for other guests. Please do not give your keys to anyone not staying at Gabrielle's, without advising ahead, they will be denied access, even if they show keys. This measure is taken as a caution to other guests and out of privacy for you.
As a security and privacy measure, we do request that you provide the names of your potential visitors daily, in order to avoid granting access to any undesired individual that may want to visit you during your stay.
If you inadvertently take a key home with you we will give you seven days to post it back otherwise, a replacement key charge will be levied to your account.
House Rules: Noise
As guests come to relax at our property, we respectfully request that guest do not play music or use the television at a high volume, specially after 10:00PM. No in-room party, whatever the time or day.
Have a Question?
Talk to the Host
Information
Location & Nearby Attractions
Gabrielle's is located close to major supermarket, restaurant and commercial offices.
Restaurants
Property is walking distance from bakery and 5 mins from restaurant.
Post Office & Cargo Shipping
All major mail and cargo services are available: UPS, FedEx, DHL and USPS. Contact (509) 47575757
Nearest Banks
Sogebank is 7 mins walking distance. Other major banks are also available: Unibank, Capital Bank, BUH, Citibank.
Public Transportation & Taxis
Public transportation can be found at a 5 min walking distance from our location. We strongly recommend that you be accompanied by a local resident that knows the routes and may guide safely to your destination. We suggest you do not wear very apparent and very valuable jewelry and high tech gadgets when using public transportation.
Nick's Taxi , Phone:+509 29 48 7777
International Airport
The Port-au-Prince International Airport is 11 mins from Gabrielle's. Airport code is PAP
ATM Service
Cash machines are available at all banks in Haiti. The nearest cash machine to our property is at the Sogebank, and it is available 24/7. Cards accepted show the Visa or Mastercard logo.
At a walking distance from our property are located most major money transfer agencies like: Western Union, MoneyGram, CAM transfer, UNItransfer, RIA
Emergency
Property is located 5 mins from Hopital Bernard Mevs; 8 mins from Hopital Universitaire de la Paix and 15 mins from Hopital Espoir.
Book
Gabrielle's on Your Favorite App
Click below
"The staff was super pleasant, and they were very quick to assist me. I liked that fact that it was very peaceful stay. The location was very convenient, I really enjoyed my stay there."
"The staff at the hotel was very friendly and helpful. The room was ok, I think good for that price. The location is handy, both to get into the center and to Petionville, as it is close to the main road."
"It is very important to know the safety first and the area very reliable to everywhere or access to .".
It's gonna be my favorite place to stay when I travel to Haiti. It's a safe and secret place
Visit Haiti safely & comfortably
Rooms are available!
Stay at Gabrielle's and feel at home